As your independent insurance agent, I'll help you evaluate and compare the products of several insurance companies to find the solution that best meets your needs.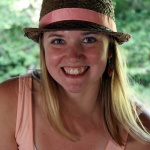 ---
Have you missed the December 15th deadline for 2018 Health Coverage?
There still might be time for you to enroll or choose a new plan. If you currently have a health plan that has been discontinued and will no longer be offered in your area for 2018, you may qualify for what healthcare.gov calls a special enrollment period. If you have chosen to let your discontinued plan roll over into the closest available plan option, we strongly recommend contacting us to discuss the changes to the networks and options for seeking healthcare. They have significantly changed from 2017, and we want to be sure you are in a plan that will meet your healthcare needs. Give us a call today if you think you might qualify for a special enrollment period. We would be happy to discuss your options and inform you of all the changes to the plans in our area.
503-440-3909
---
Free help is available at our office, 1139 Exchange Street, Astoria. Call for an appointment, 503 440-3909 and Linda or Marni will meet with you to provide free, personal help and share other important advice about choosing insurance that will be affordable and comprehensive.
Compare Auto & Home Insurance Quotes Online
To get the most out of your quotes, take advantage of quotes from multiple top carriers. An independent agency like Linda Dugan Insurance can guide you through many local and national carriers who do business in Clatsop Co., Tillamook Co., and S.W. Washington, or other areas of Oregon and Washington. Familiar with local and national insurers, Linda Dugan Insurance agency can be a great way to find the insurer that's right for you.
Why should you use an independent agent? Such a professional is not tied down to a company, and is thus able to find the best company for the individual client. "Other" agents will only do business with the insurer where they are employed.
Also, the agent knows local knowledge that will come into play. For instance, Linda Dugan's experience in the community is second-to-none, with valuable years in the auto and home insurance fields. Take a look at some of the issues that you could have clarified, if you choose to meet an independent insurance agent in Oregon and Washington like Linda Dugan:
Auto Insurance: The best coverage for you as well as your family. Common discounts and family plans are a great way to save as well. You could also bring up any special needs that you have, such as business coverage.
Home Insurance: You could talk about special coverage, such as weather-related hazard risks in Oregon and Washington or replacement cost coverage on your belongings.
Don't risk talking to an agent that is only with one company. Your local independent insurance agency can pull the best prices online and near you, in order to come up with something that works the best.
Of course, you can save money while obtaining answers to any question that you have. Compare insurance today to see how you can save money and get the protection that you need.